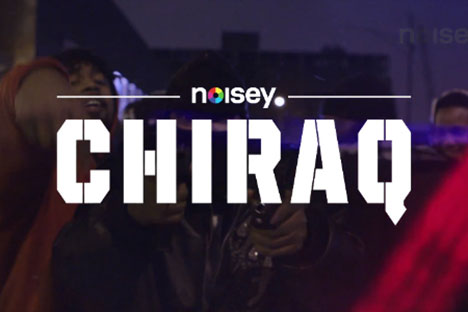 I edited the 8-part documentary series NOISEY: CHIRAQ, produced by Andy Capper and hosted by Thomas Morton.
Starting January 22nd, NOISEY presents a weekly, 8-part documentary on the music, culture, politics and young people behind Chicago's current rap music scene. An access-all-areas pass to some of the city's most notorious streets, the series examines the personalities, controversies and social forces behind one of the most gang-related, criminally convicted music scenes in recent history.
In the first part of Noisey's 8-part documentary CHIRAQ, we head to Englewood, one of the most dangerous neighborhoods in the city of Chicago, to meet Chief Keef, the most famous rapper in the drill scene. Unfortunately at the time, Chief was facing legal trouble, so we instead found Young Chop, a producer credited with shaping drill music, and he gives us an overview of the scene. Later, fellow 3Hunna members Lil Durk and Lil Reese expand on Chop's thoughts, and we learn extensively about the violence surrounding the area, and the social and cultural challenges the city faces.