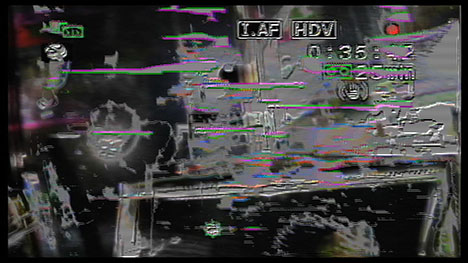 Long Distance Poison – A Passage Above from Matthew Caron on Vimeo.
Music: Long Distance Poison
Video: Matthew Caron and Rebecca Gaffney
Available as part of the Fin Records LP/DVD release Gliese Translations by Long Distance Poison
Buy Gliese Translations from Fin Records http://finrecords.com/store/gliese
Matthew Caron and Rebecca Gaffney's collaborative video A Passage Above is a direct investigation into the inner workings of contemporary and antiquated technology. "A Passage Above" employs projection, lights, mirrors, and cameras to craft a feedback chasm representing a journey into the innerspace of the camcorder, the VCR, and the Edirol V-4 video mixer.
- From the catalog for Manifest Destiny, a public exhibition at Outlet Fine Art in Bushwick, Brooklyn
A Passage Above first appeared in the real world as part of Manifest Destiny at Outlet Fine Art on April 19, 2013. It premiered on the internet at Decoder Magazine on June 11, 2013.