October 10th, 2014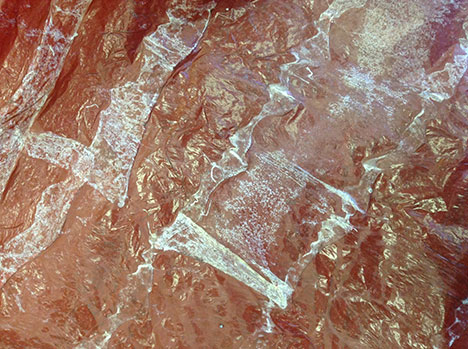 OUTLET Fine Art is proud to present Capsule, an installation by Cristin Richard along with work by Matthew Caron, Joseph Moore and music composed by Nate Czarling. An opening reception with the artists will be held October 10, 2014 from 7-10pm and will include a special performance. The exhibition will continue with gallery hours Saturday and Sunday 12-6pm or by appointment through November 2.
At first glance, the bags look real. Upon further study, the materials will reveal that it's not a typical garment bag, nor is it a typical dress inside. There are real zippers, stitching, and even clear vinyl coating but they are made of something a little different, a little more organic…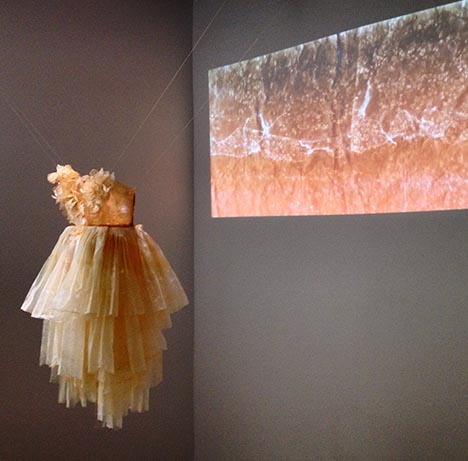 In the majority of Cristin Richard's work, she reconstructs animal intestines into tangible objects. Through the manipulation of this organic matter, these materials build a visual dialog of the conversation about human modes of production, both in a contemporary and an ancient sense. Investigating the waste of modern industrial/commercial production while borrowing from her own fascination with aboriginal cultural utilitarianism – for example the Kapitaq or seal intestine parka, and the way in which all the parts of a slaughtered animals can be used – she creates unique art objects.
Transcribed in Richard's work is her personal story, from artistic impulses to existential questions. In her own words, "I came upon the concept for this show through my own fear of aging. Obsessed with my own skin. Worried that I will fade, and become unnoticed. The work is helping me push through this. Always, the work helps me release the heaviness that builds up inside."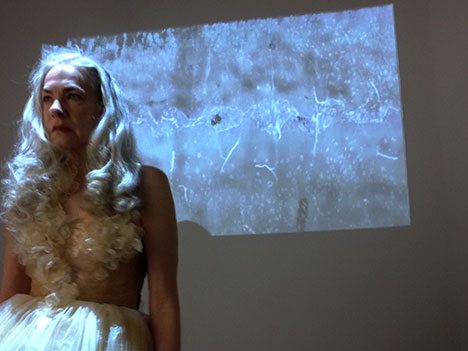 Matthew Caron, in loose collaboration with Richard, has created a special video to underscore specific aspects of her work. Caron's work ranges from psychedelic examinations of obscure Middle Eastern religious sects to more recent forays into textile production and exploration of video as an environmental element that we can quite literally inhabit.
Outlet Fine Art is located at 253 Wilson Avenue, Brooklyn
Gallery Hours: Saturday + Sunday, 12-6pm or by appointment: 915.525.0410